Why it's a good idea for your dog to take a joint supplement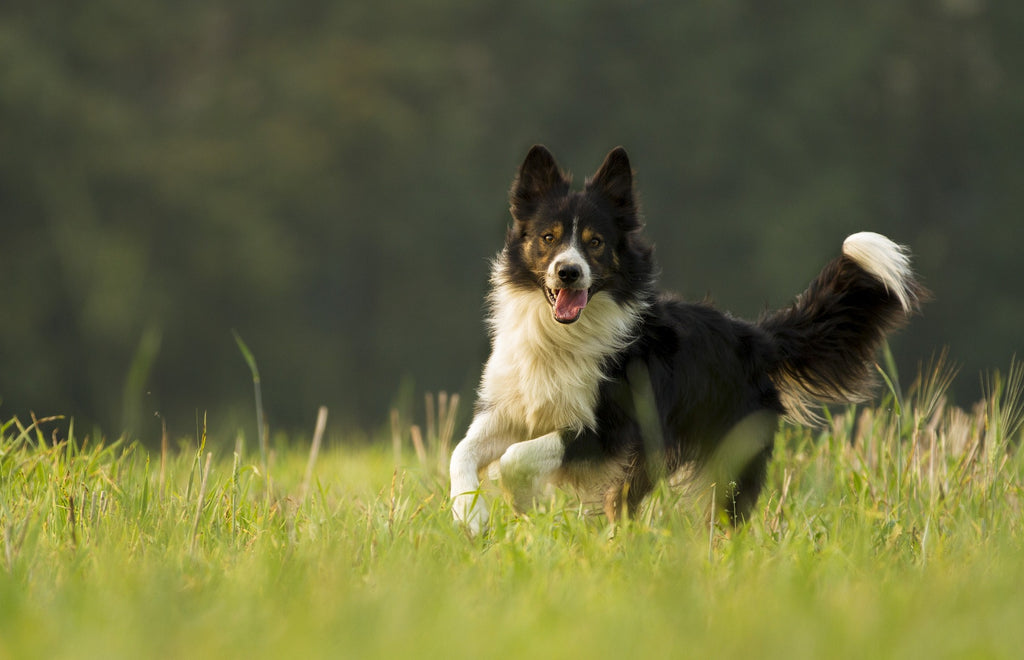 Dogs bring joy and companionship to our lives every day. They are loyal, playful, and can even be therapeutic. But as our furry friends age, they may begin to experience joint discomfort and pain that affects their mobility and quality of life. Thankfully, joint supplements can provide much-needed relief for dogs with joint issues.
In this blog, we will explore the benefits of joint supplements for dogs and why it is essential for pet owners to consider adding them to their dog's diet.
What are joint supplements for dogs?
Joint supplements for dogs are specially formulated supplements that contain a blend of ingredients designed to promote joint health and mobility. The most common ingredients in joint supplements for dogs include glucosamine, chondroitin sulfate, Hyaluronic Acid (HA), and MSM.
Glucosamine is a naturally occurring compound found in cartilage, which helps to keep joints lubricated and cushioned. Chondroitin sulfate is a substance that is also found in cartilage and provides additional joint support. MSM is a compound that is believed to reduce inflammation in the body and promote joint health.
Benefits of joint supplements for dogs
Reduces inflammation
Joint supplements for dogs can help reduce inflammation in the joints. Inflammation is a significant cause of joint pain and swelling, and it can lead to conditions such as arthritis. Joint supplements work to reduce inflammation by inhibiting the production of enzymes that cause inflammation in the body.
Increases mobility
Joint discomfort and pain can make it difficult for dogs to move around and perform everyday activities. Joint supplements work to improve joint health, which can lead to increased mobility in dogs. Improved mobility means that dogs can move around more easily, stay active and maintain muscle mass, making them feel more comfortable and pain-free.
Supports cartilage health
Cartilage is a crucial component of joint health. Over time, cartilage naturally degrades, which can lead to conditions such as osteoarthritis. Joint supplements can help to support cartilage health by providing essential nutrients that are important for growth and maintenance. This means that joint supplements can help to delay the onset of joint conditions and improve joint health.
Increases comfort
Joint pain can significantly impact a dog's quality of life, causing them to experience discomfort or even hindering their ability to do what they love. Joint supplements can help to reduce pain and inflammation, making dogs feel more comfortable, and allowing them to enjoy their daily activities without limitations. Dogs that take joint supplements are known to be more energetic and alert, which is a clear sign that they are enjoying an increased level of comfort.
Supports joint flexibility
Joint flexibility is a crucial part of joint health, and it can be affected by various factors such as aging, diet and weight. Joint supplements contain important nutrients that work to support joint flexibility, promoting mobility and reducing pain.
Improves overall health
Joint supplements can play a significant role in improving a dog's overall health. By reducing inflammation and supporting joint health, dogs are more likely to be active, which can lead to a healthier lifestyle overall. Improved joint health can also lead to reduced risk of obesity and cardiovascular disease, which are both common in dogs.
Conclusion
In conclusion, joint supplements can provide significant benefits to dogs suffering from joint discomfort, pain and other related ailments. With regular joint supplement intake, dogs can enjoy improved mobility, comfort, and overall health. These supplements work to increase joint flexibility, reduce inflammation and promote cartilage health, making them a valuable addition to any dog's diet. Pet owners should always consider joint supplements for their dogs, particularly those that experience joint pain, stiffness, or limited mobility. With the right joint supplement, dogs can continue to enjoy an active and healthy lifestyle, even as they age.